Team Members
When you become a client of our practice, you place your trust in us to help make your vision a reality. We honor that trust and confidence you've placed in us, and in an effort to provide you with prompt, high–quality service, we have a team of professionals working to meet your needs. Each team member manages important parts of our practice. Please feel free to contact any of us with questions or requests.We look forward to helping you achieve peace of mind through tax–efficient planning.
---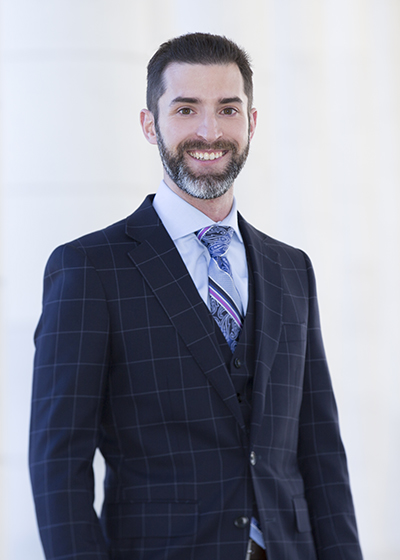 Laurence Schiffman
Wealth Management Advisor

(720) 963–6894

Laurence devotes his career to helping clients achieve financial security in a tax–efficient and cost–effective manner. He focuses on building long-term relationships based on accountability, knowledge and integrity. Laurence is a CERTIFIED FINANCIAL PLANNERTM professional and holds a Chartered Life Underwriter® designation. He is a Board Member of Physicians Nationwide and has also been featured in ColoradoBIZ Magazine. Laurence earned his Bachelor of Science in Accountancy from the WP Carey School of Business at Arizona State University.

Laurence enjoys spending his free time with his family, skiing, camping and traveling. He grew up in New Jersey and now resides in Arvada with his wife Stephanie, son Hunter, and their dog Dolce.
---
Bobby Burns
Director of Investments

(720) 763-3373

Bobby is Laurence's "Right Hand Man". In addition to meeting with clients, Bobby is responsible for financial plan design, market research, investment operations and trading, underwriting, scheduling meetings, database management, and client service. Prior to joining our practice in 2015 Bobby worked with a handful of State Farm offices throughout the country. Bobby earned his Bachelor of Business Administration in Marketing from the University of Iowa.

Bobby enjoys cooking, hiking, camping, and climbing in his free time and lives in Denver with his dog Bruno.
---
Hunter Schiffman
Since birth Hunter has surrounded by friends and family members who are financial advisors, investment professionals, teachers, and accountants. He's shown an interest in counting and organization skills from a very young age, but above all else, Hunter takes advantage of every opportunity to make others smile.

When Hunter's not in school he likes playing with his cars, watching his dad ski, and chasing Dolce around the house.
---
Relationship Managers
Erik Morin
Director of Investments

(720) 763-3373

Prior to becoming an advisor, Erik co–founded and built tennisevolution.com where he created instructional tennis videos that taught people how to pay tennis all over the world. Erik graduated with honors from CU Denver with a degree in biology. Erik helps clients define, plan and start living to day. He accomplishes this by cooperating the offensive and defensive sides of the plan with a focus on tax–efficient strategies.

In his free time Erik enjoys playing tennis, golfing, and skiing. Erik and Laura live in Denver with their two dogs, Jake and Landon.
---
Connor Bosch
Financial Representative

(303) 300-5500

Connor's responsibilities are to provide you with excellent service, work with you to help you maintain financial security and keep you on track toward your financial goals. Prior to joining our team, Connor helped launch the food delivery service Groupon–To–Go. Connor earned his degree from the University of Colorado Boulder.

In his free time Connor enjoys hiking, camping, and spending time with his family.